Find your Halloween Costume in Your Closet
6:13 PM
Tomorrow is Halloween and you still don't have a costume? Normally, this would be a great time to panic, but before you run to the costume store, did you know you may have a costume waiting in your closet? Just a few simple items you may already have could be put together to create a perfect Halloween costume, saving you a costly trip to the store. Check out these costume ideas.
Striped Shirts
Robin Thicke/Beetle Juice
Mime
Grab your white and striped shirt, pair it with a pair of black pants (or other black bottoms), and some suspenders (optional). Use face paint to create your mime face.
Waldo
If you have a red and white striped shirt, you can turn into Waldo for Halloween. Add a pair of blue jeans, a red and white hat and glasses. Now you're ready to be found.
Holly Golightly
This iconic image from Breakfast in Tiffany's is easy to replicate. Put your hair into a sock bun, add a few strands of pearls, a dainty crown, and a pair of gloves. Now you're ready for breakfast at Tiffany's.
You can also use a black dress as the main piece for a witch or a nun costume.
Marilyn Monroe
A white dress is the perfect piece to be Marilyn Monroe. Set your hair in curls, put on a bright red lip, and wear a cute white stiletto for this look.
Black, Long Sleeve Shirt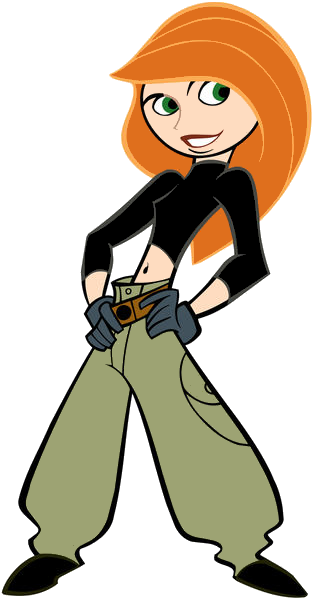 source
Remember this red haired crime fighter? Now you can be here for Halloween. Add a pair of green cargo pants (khaki can do as well), a red wig and gloves. Now you're ready to save the world, after cheer practice of course.
Ninja
Pair you're black shirt with black pants. Now grab your ninja sword and fight on!
Coats/Blazers
Olivia Pope
You don't need designer clothes to look like Olivia Pope. Olivia's statement piece is a structured coat or blazer. Add a matching cute blouse, chic shoes to complete the outfit. For the hair, add a feathered bang in the front with loose curls, or opt for a low ponytail.
Anyone from The Matrix
Go for an all black look from head to toe. Black shades and a long trench coat really top this look off. Leather pieces preferred, but not required for this look.
Janelle Monae
If you have great tuxedo top or blazer, why not be electric lady Janelle Monae for Halloween? Just add a crisp white shirt, tie, and pair of killer heels (or oxfords) for the look. The one thing that will help identify your look is the hair. Build hair up to the top for a chic pompadour, Monae's signature hairstyle. A red lip and minimalist accessories help glam up this look.
Pajamas
A silky set of pjs are prefect for a TLC inspired look from their "Creep" video. The accessories and hair will be key to transforming into your preferred member.
There are endless possibilities waiting for you in your closet that may not be listed here. Just go through your wardrobe and let your creativity run wild. You never know what cool costumes you can come up with. You can also browse more looks in our
previous post
.
Have any other costume ideas that you may have in you closet?