Tia Mowry's Son Was Called Ugly
10:11 AM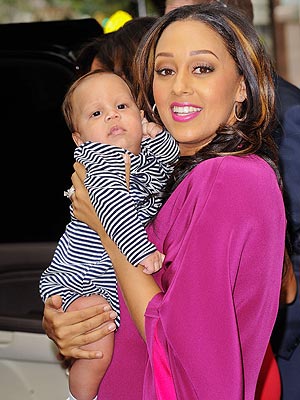 Being a parent is a beautiful thing, especially having your first child. Most parents are protective of their children's well being.
Actress Tia Mowry is defending her son after seeing harsh comments about his looks. She took to her Facebook page:
"
It's disgusting that some focus on looks. I brought a beautiful child into this world"
I agree with Ms.Mowry. No child should be criticized and people today focus too much on looks. Maybe that's why Beyonce' rarely shows her daughter Blue.