I'm Going to South Korea ...Hopefully!
11:21 AM
If you know anything about me, or have been following the blog for a while, then you know that studying abroad is one of the top things on my Bucket List. South Korea and Japan have been in my top five countries to visit for a while. This summer I get to knock out one of those countries on my list because I'm going to be studying abroad this summer! At least, I hope I will.
This semester I got the news that my school would be continuing their study abroad program for South Korea. I was really bummed that I missed out on this last year and decided that this was the perfect chance for me to go. It was a lot of work to get the chance to even apply (long story, another post) but after days of waiting, lots of emails, and waiting in the Passport office 3 days straight, and the interview, I got an email saying that I had gotten in! Of course I was like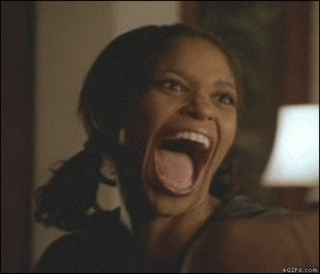 And then my eyes saw the price and my reaction turned to this.
I know some of you are rolling your eyes, because of course traveling abroad is expensive, but this price was really unexpected. This is only the second year that my university will be doing study abroad to Korea, and the beta group only paid $500 with scholarships. This year's cost is triple that at $1500 (after scholarships).
I only have enough to pay for what I thought would be the initial cost (last year's price) , and had planned to rack up hours at work to gain more spending money, but it looks like anything I earn that's not going towards bills will be to foot the ticket price. And I'm positive I won't be able to get all the cash I need by July with just my job, since minimum wage salaries don't really equal up to much and I still have bills to pay. That's why I decided to start a
Go Fund Me
page to help me raise some money. I have a lot of different perks on the page that could be really beneficial to people just wanting to donate, or want to promote their blogs or businesses. If you can, please share this campaign with a friend, family, or colleague who may be willing to help! Other than that, there will be lots of fundraising and bake sells on my part. I'm trying to get in contact with others going on the trip so we can do some things together since there is strength in numbers. I'll keep you all updated on how my fundraising goes, and hopefully you'll be getting a "How My Trip to South Korea Went" post before the summer ends.
If you have any advice for me, please free to share it! And don't forget to donate or share my Go Fund Me page - I need all the help I can get!